If you're looking for someone who can motivate, rejuvenate and empower you to perform at your best, then that's Michelle Prince.
Michelle is a Best-Selling Author, Zig Ziglar Motivational Speaker and "America's Productivity Coach." She owns multiple companies, including a publishing company, and knows the secret to helping people STOP being busy….BEING busy!
But, the best part about Michelle, and the reason why so many meeting planners bring her in to speak, is that while being a top entrepreneur and speaker, she's also a wife, mother of 2 boys and she's mastered the art of managing it all…without completely losing her sanity!
She's passionate about helping people live with purpose, achieve greatness and take action in big ways. Your audience will laugh, learn & be inspired!
 Michelle's Most Requested Keynotes & Programs
Busy Being Busy….But Getting Nothing Done? Stop Juggling, Overcome Procrastination & Get More Done in Business, Leadership & Life
(Michelle's most popular topic – ideal for an opening or closing session)
If you find yourself overwhelmed by your schedule and responsibilities, you're probably missing out on a life filled with joy and serenity. In this presentation, Michelle shares powerful tips and techniques to make you more productive in your personal and professional life. She will show you the way to get more done in less time while still enjoying the journey. Put down those juggling balls and walk with Michelle to overcome procrastination and take action now!
"It's not about TIME management, it's about LIFE management." – Michelle Prince
Achieving Greatness – Find Direction, Gain Momentum & Achieve Greatness in Your Personal & Professional Life
The key to being a leader is the desire and commitment to achieve greatness, no matter what. In this presentation, Michelle shares time-tested solutions that will unleash your power to BE more, HAVE more and DO more — no matter your background or skill level. You'll learn how to overcome obstacles and build the momentum you need to accomplish your personal and professional goals. Start living a vibrant, triumphant life now!
"People will believe in you to the exact degree you believe in yourself." – Michelle Prince
Winning In Life Now – Break Through to A Happier You!
What is holding you back from achieving more success, stronger relationships and a sense of purpose in your life? Sadly, many of us spend our entire lives wishing for more instead of living our best life. In this presentation, Michelle will show you exactly what it takes to win in life, and to do it NOW — not someday! You'll identify your mental barriers and deconstruct them, which will empower you to achieve success and live an extraordinary life.
"Life is too short to live an ordinary life, start living an extraordinary life now!" – Michelle Prince
Michelle's PRINCE-iples for Success – Discover the Proven Formula for Greater Success
Michelle shares a life-changing message in this presentation, empowering you to act now and create a more prosperous personal and professional life. She will show you a proven formula of how Performance + Passion + Purpose = Prosperity. You and your audience will come away with the strategies you need to truly start changing your life.
"When you take action on your true passions with purpose and make it a priority, you will be prosperous!" -Michelle Prince
Balancing Your Lifestyle – It's Not a Juggling Act. It's a Balancing Act.
The ability to balance your responsibilities — your career, family, health and finances — can radically change the quality of your life. In this presentation, Michelle will show you how to unravel the mystery of achieving balance in your life. Once you've achieved balance, you'll find accomplishing your goals simpler, thereby allowing you to live an extraordinary life of serenity and abundance.
"It's not about TIME management….It's about LIFE management!" – Michelle Prince
The Power of Your Story – How To Leverage What You Already Know To Build Your Business & Career
Becoming an author and having your own book has become a proven way to establish yourself as the expert, increase your credibility and help you to stand out from your competition. It's also a great way to attract speaking engagements, generate residual income and provide a starting point for additional products. In this presentation, Michelle will share exactly how you can leverage your author status to boost your personal and professional life.
"You have a story and your story matters!" – Michelle Prince
Step Into Your Greatness Now
You were born with a purpose, a calling that only you can fulfill. You were born with "seeds of greatness!" The sooner you recognize, embrace and nourish those seeds, the happier you will be. In this presentation, Michelle helps you to realize your greatness and provides a roadmap so you can step into all that you were created to be in order to make a greater impact in this world!
"Man was designed for accomplishment, engineered for success and endowed with the seeds of greatness!" – Zig Ziglar
Communication Strategies That Guarantee Connection
The foundation of personal and professional success lies in understanding yourself, understanding others, and realizing the impact of personal behavior on others. In this presentation, Michelle will share strategies to help build better relationships at home and at work.
"You can have everything in life you want if you just help enough other people get what they want." – Zig Ziglar
5 Reasons Why Meeting Planners LOVE Michelle Prince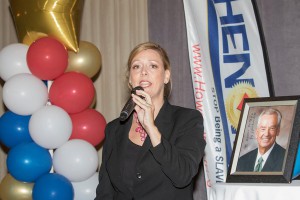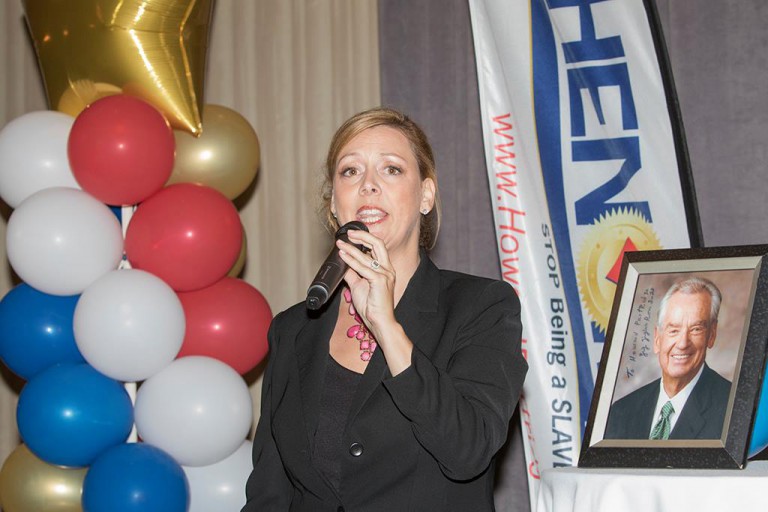 1. Dynamic Speaker
Your audience will Laugh, Learn & Be Inspired! Michelle's authenticity will captivate your audience and leave them feeling inspired and ready to take action!
2. A Life Changing Message
Michelle mixes enthusiasm, passion and humor with motivational stories to deliver a very high content message that will surely inspire them to start Winning In Life…and to do it NOW!
3. Experienced Speaker (Makes Your Job Easier!)
Michelle has delivered thousands of motivational presentations for events worldwide. She is a certified Zig Ziglar Motivational Speaker and shares her message of hope, inspiration and encouragement to people from all walks of life. Michelle empowers audiences to achieve dramatic results in a short period of time. Which makes her a sought after motivational speaker for corporations, associations and organizations around the globe.
4. Successful Business Woman
Michelle began her sales career working for Zig Ziglar right out of college. With her solid foundation in personal growth, productivity and leadership, Michelle was able to achieve extraordinary results and numerous awards making her an in-demand sales and marketing professional. She decided to take that knowledge and start her own company to fulfillher passion of motivating, inspiring and encouraging others to live phenomenal lives. She does this through speaking, coaching and training. Her life came full circle when she was asked to become a Ziglar Motivational Speaker representing the values and company that ignited her passion and kick started her career in her twenties. Michelle currently owns multiple successful companies and consults other professionals around the world to do the same.
5. Best Selling Author
Michelle is the Best-Selling Author of her first book, "Winning In Life Now." She has gone on to author 15 additional books / products in the areas of achievement, motivation, productivity and success. She owns her own publishing company and is the founder of "Book Bound Workshop" which helps soon-to-be authors get their story "out of their head and onto paper." Michelle knows we all have a story and is passionate about helping others tell their stories so they can impact other people's lives too.