Michelle Prince knows a thing or two about finding your passion and living a life of purpose. At the tender age of 18, Michelle discovered her passion and has been on a mission ever since, to help others do the same. Michelle believes once you identify your passions in life, you will discover your purpose. Once you know your true purpose in life, your priorities shift and you begin to live a life full of happiness and fulfillment. But, it all starts with finding your passion and purpose.
Michelle has abundant resources to help you become the best YOU! These resources will help you find your passion, live your purpose and break through to a happier you — all while enjoying the journey!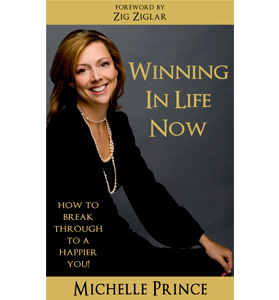 Do you want more for your life? Would you like to be happier, more successful, have stronger relationships and live an extraordinary life? Who wouldn't want all that? The problem is so many people live their entire life wishing for more instead of living their best life. In this book, Michelle Prince will show you exactly what it takes to win in life, and to do it NOW…not someday! She will give you the tools to break through whatever is holding you back and help you live an extraordinary life.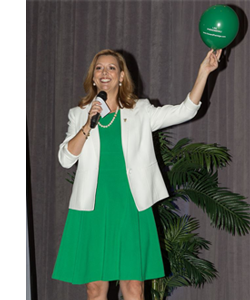 Achieving Greatness Keynote
Michelle's inspiring presentation will help your audience find direction, gain momentum and achieve greatness in their personal and professional lives.